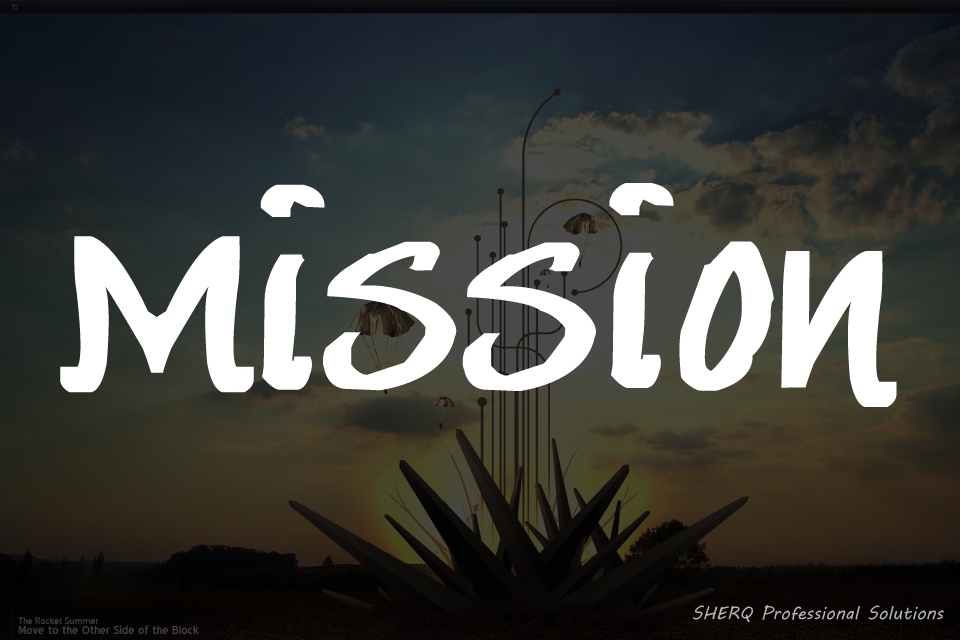 Our Mission
To create a framework which enables our clients to understand the risk inherent in their business and demonstrate the management of those risks to an appropriate level in the context of their business objectives. We aim to exceed the expectations of every client by offering outstanding customer service, building sustainable relations, and increase their operational values, thus optimizing and improving operation efficiency.

We are prepared to be the benchmark of quality within our industry by being the most innovative, diversified environmental consulting firm. To achieve this position we have become a customer-orientated enterprise, committed to technical excellence with significant resources devoted to building an array of new approach to service offerings.
Our Vision
Providing the most effective and proactive management of risk as a fundamental and integral part of doing business, thus ensuring a highest quality of service to our clients and maintaining high levels of professional ethics. To become the preferred provider of SHERQ Management services to companies.
Objective
To administrate and deliver business intelligence through aligning the SHERQ activities and principles of organizations and their mandate to the principles of sustainable business development through the implementation and maintenance of appropriate SHEQ systems compliance through providing appropriate solutions.